Lindis Peaks orchard
Location: Lindis Valley, Central Otago
Land: 80.6 Hectares
Elevation: 400m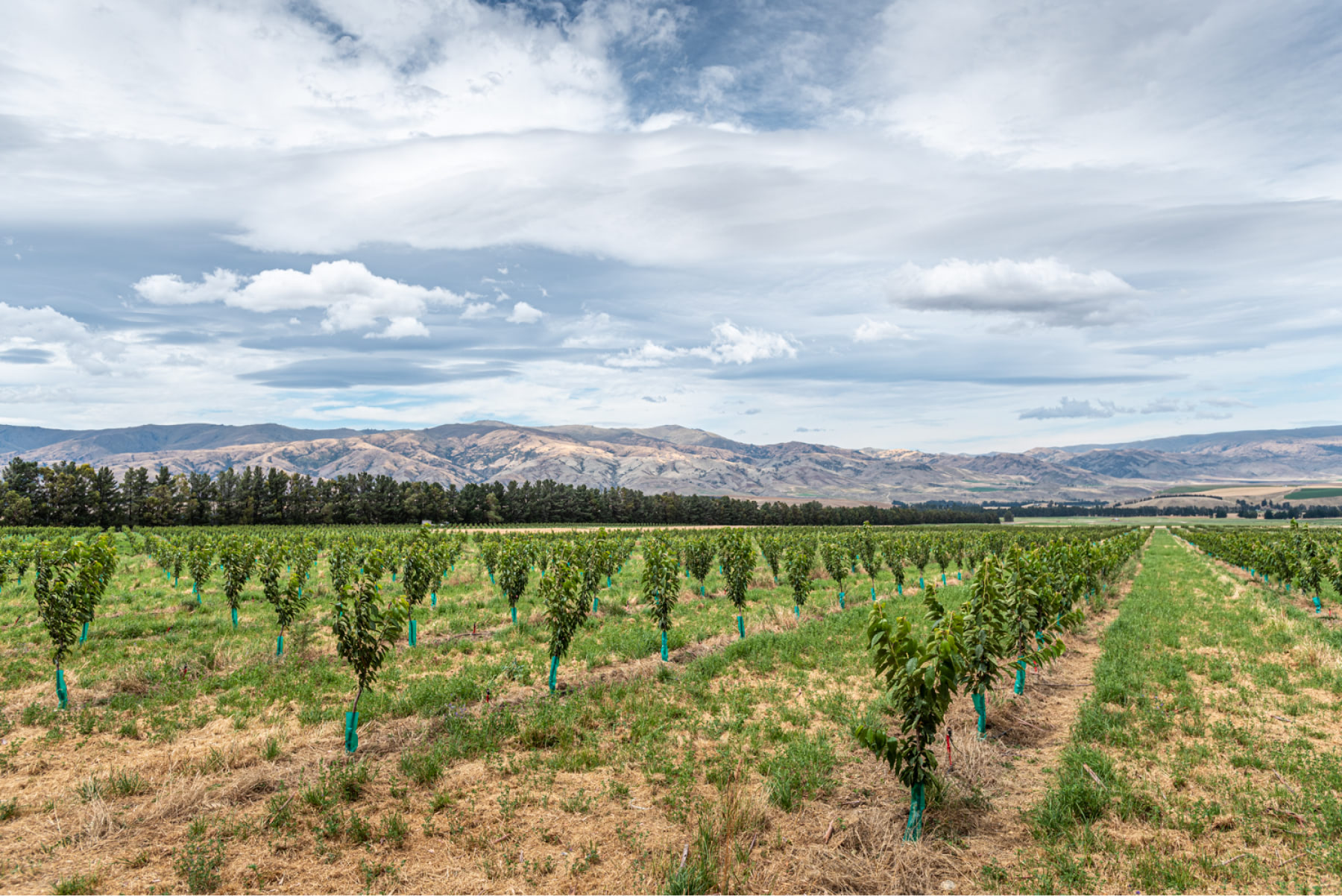 Deep Creek Fruits NZ LP collaborated with the landowners of historic Lindis Peaks Station – a family owned and operated sheep and beef business – to establish this significant cherry orchard.
Orchard reaches maturity
2027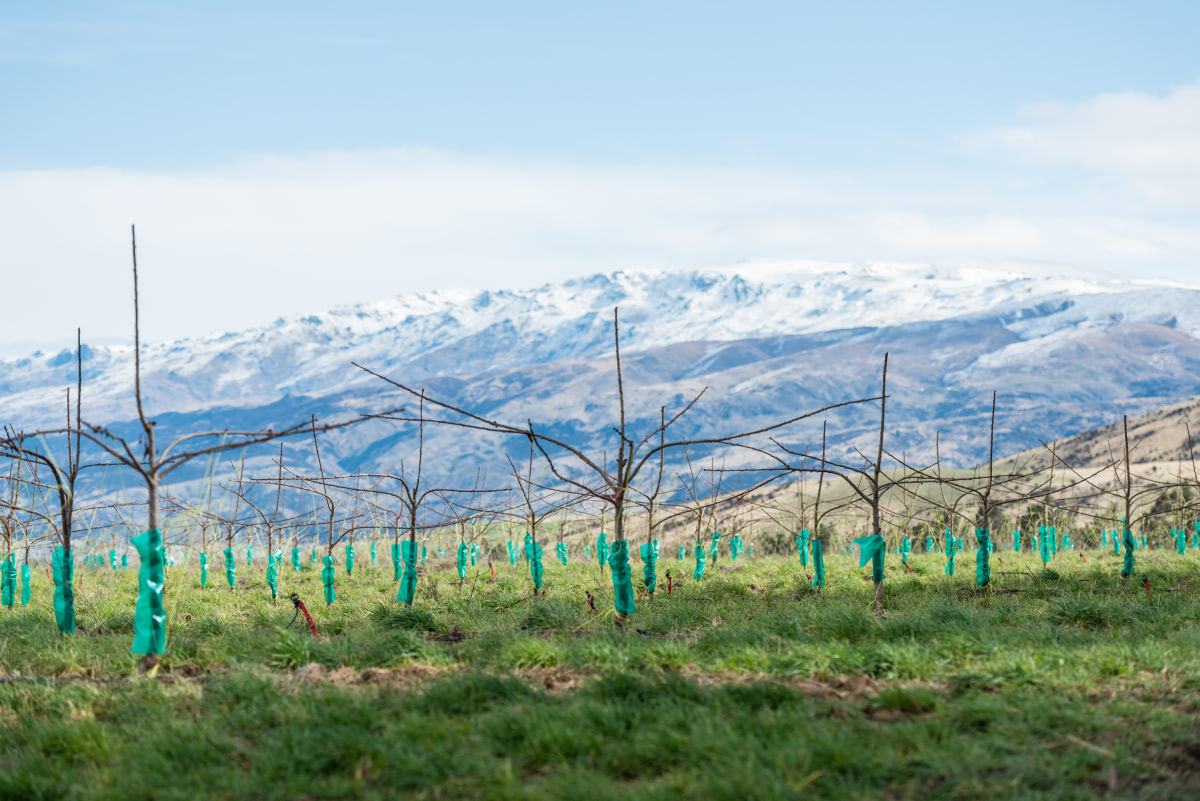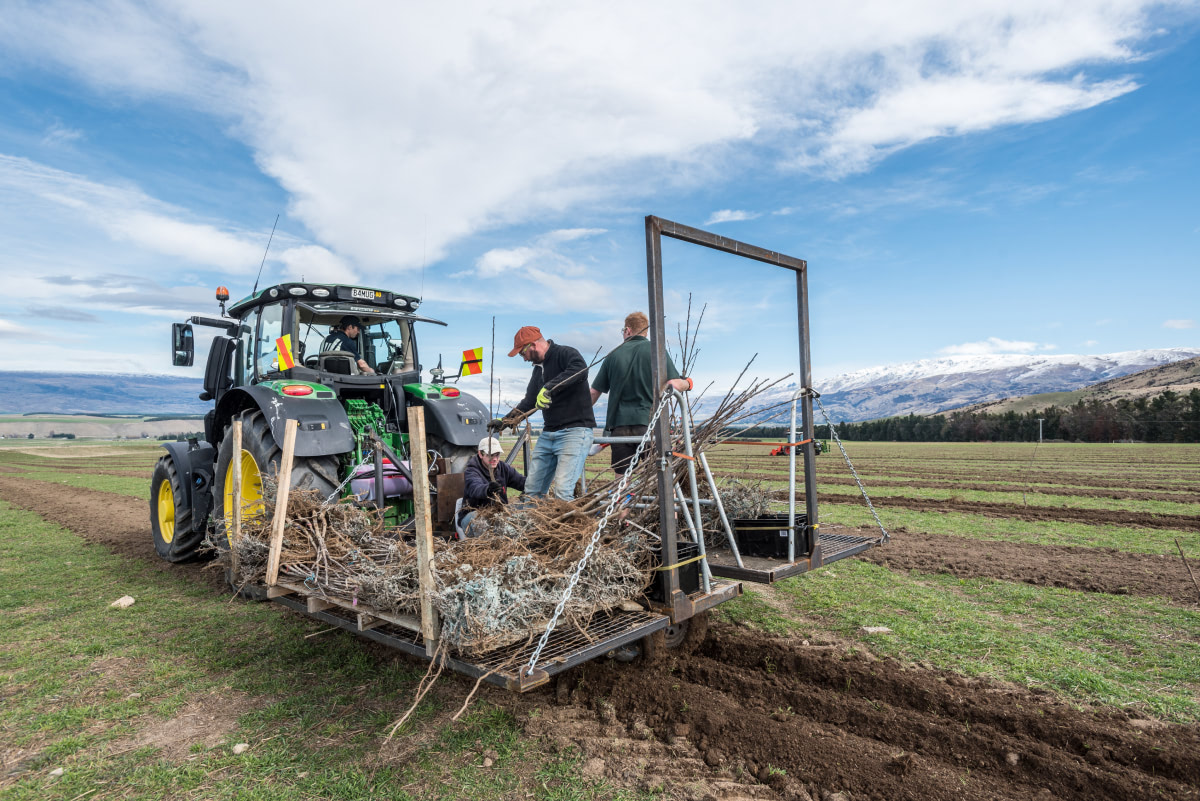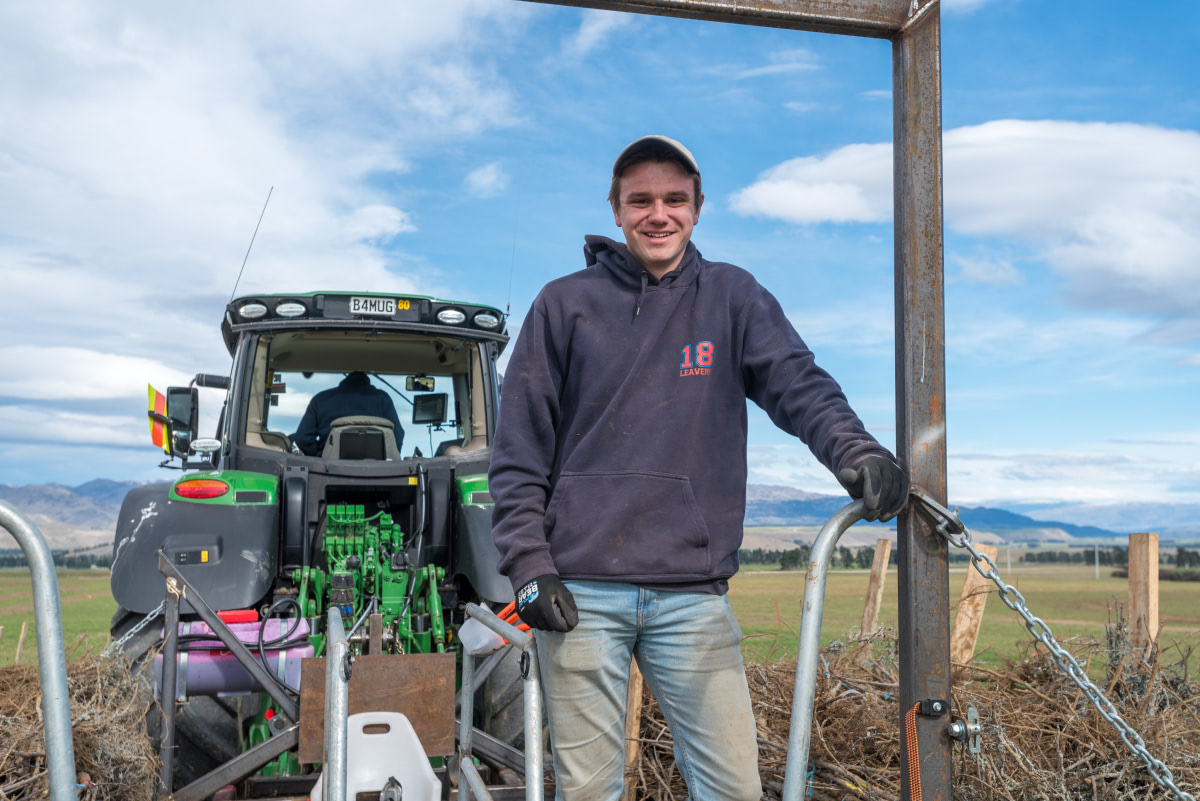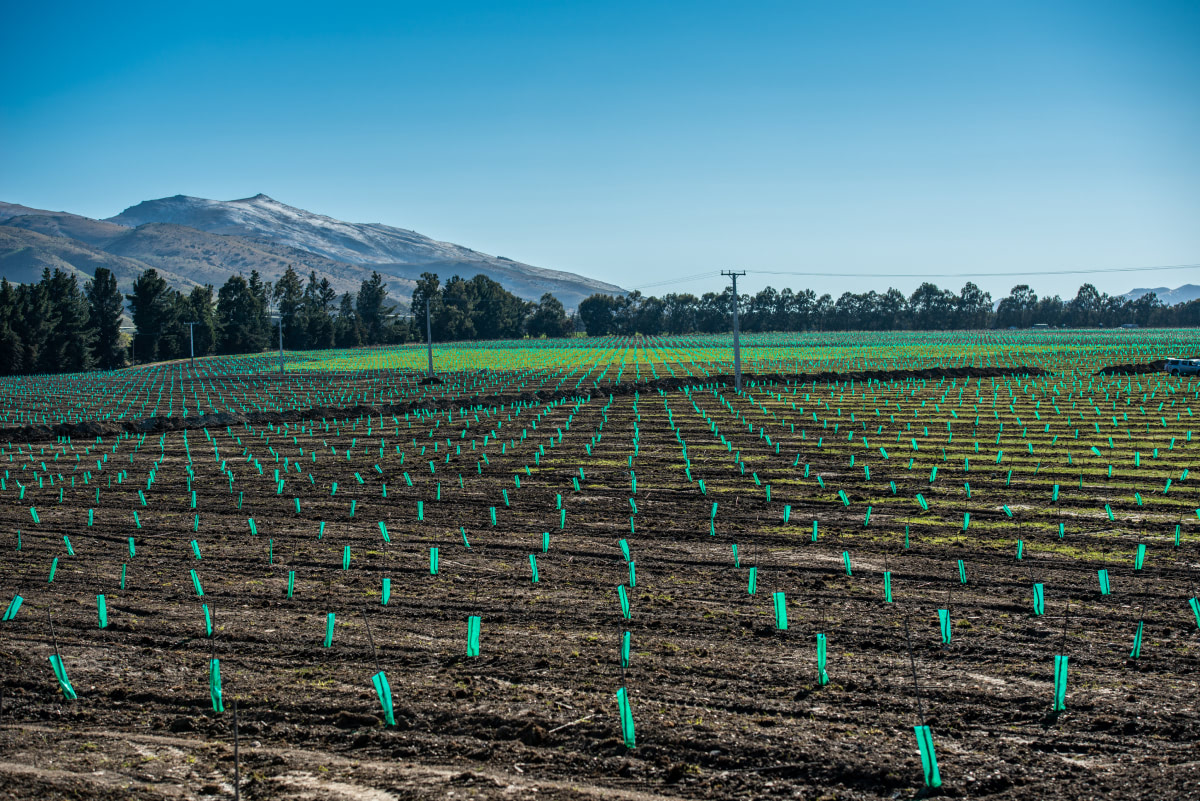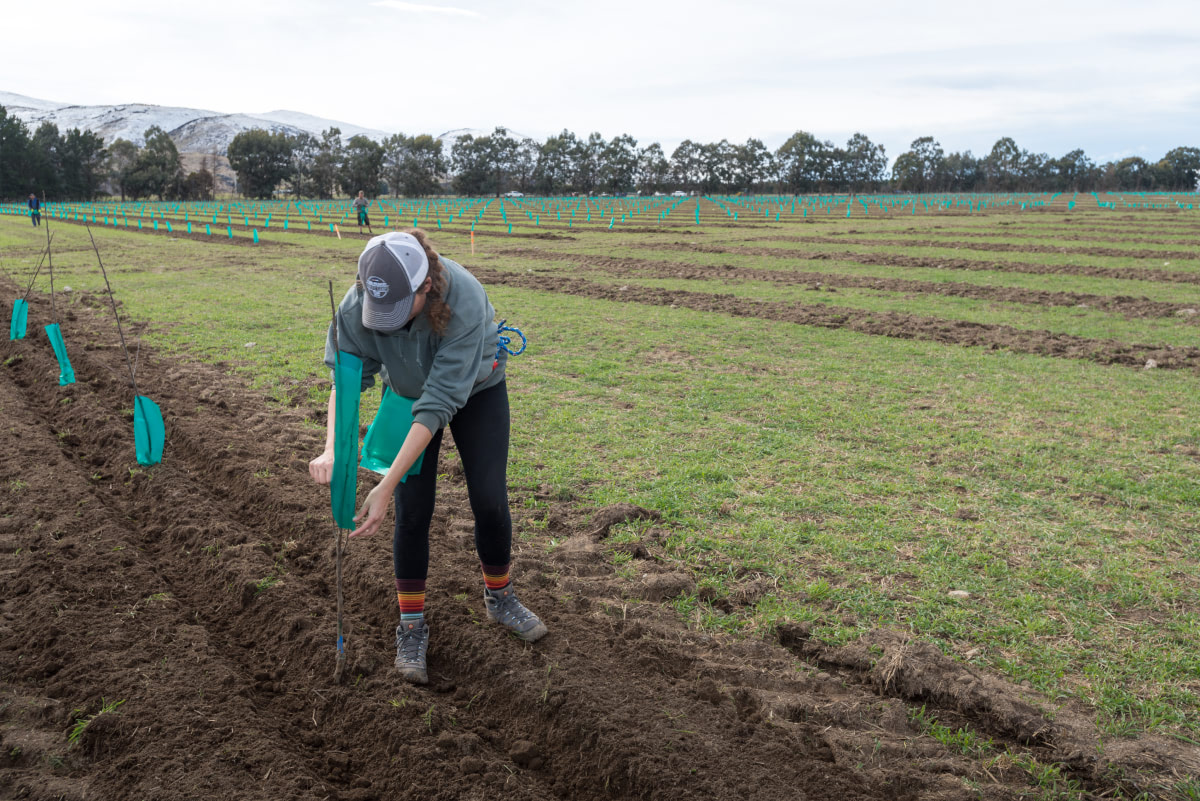 As Lindis Peaks Station has access to water from the Clutha River, this precious resource is assured for the orchard.
49,586
cherry trees planted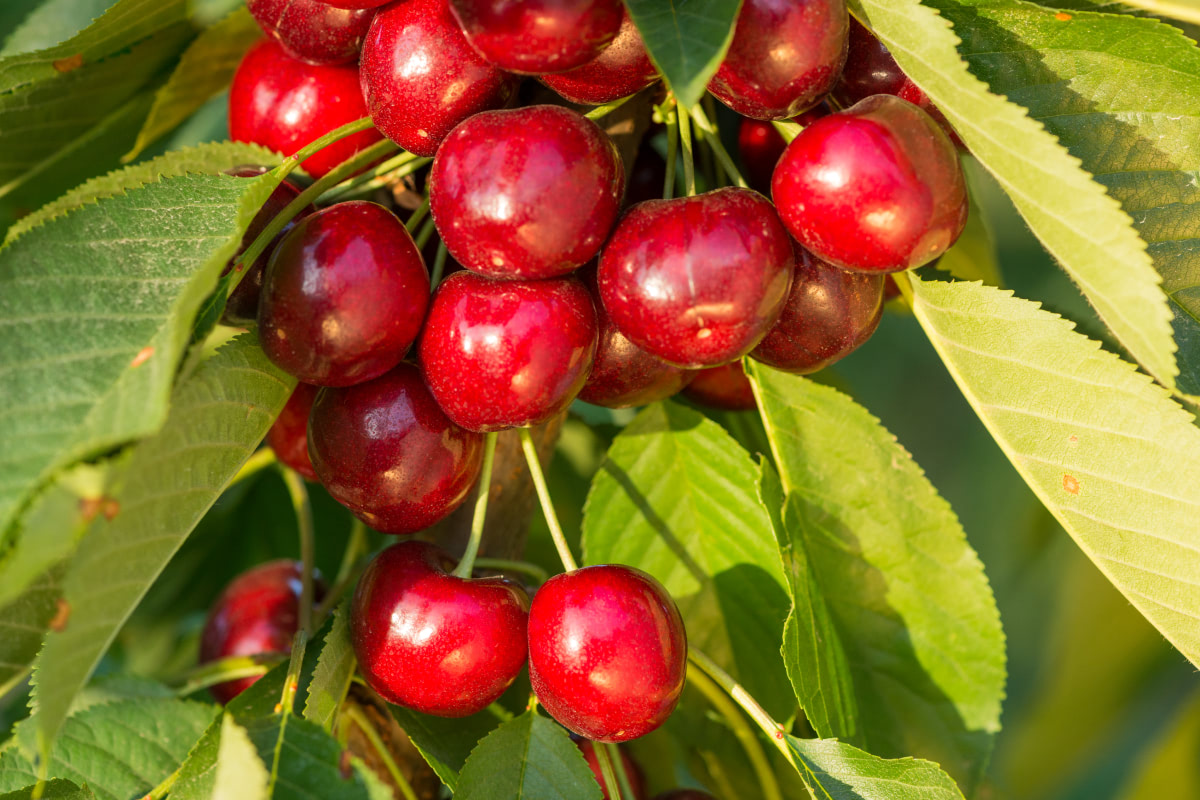 Choosing the best
Cherry varieties growing at Lindis Peaks have been selected to meet the demands of export clients.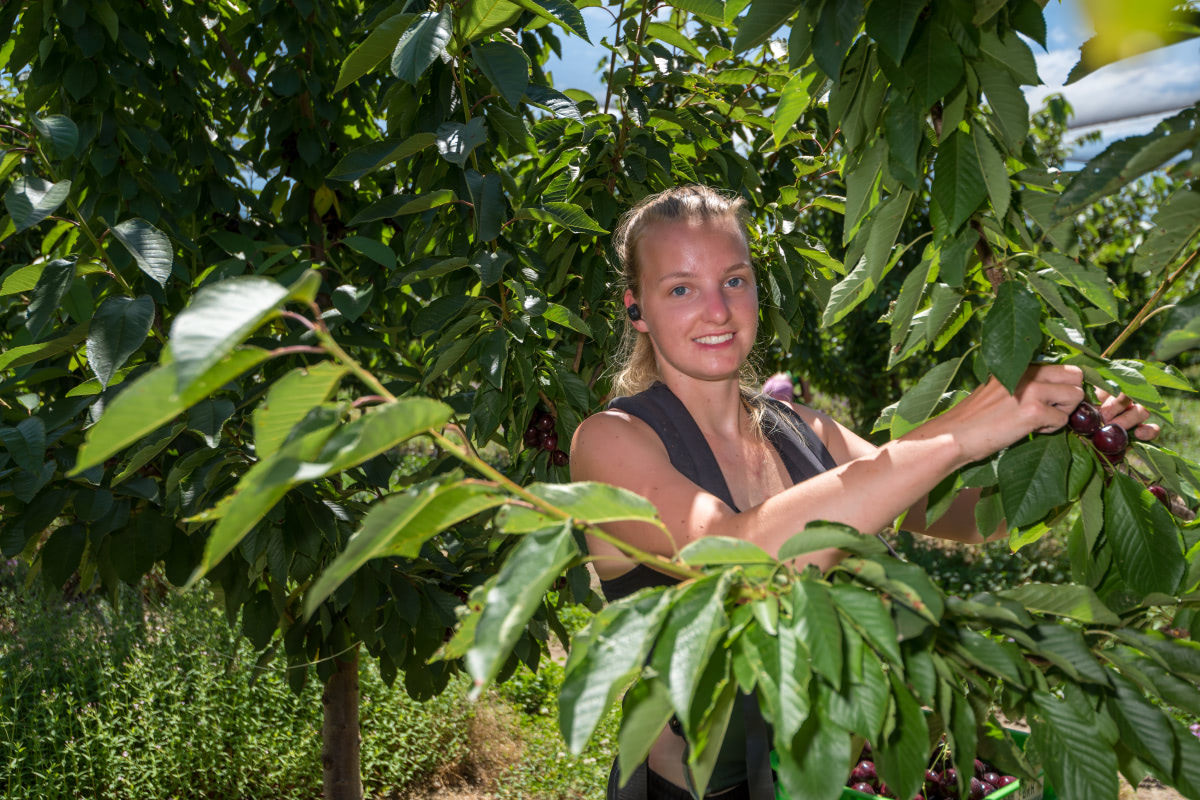 Progressive cherries
A mix of cherry varieties that are consistently great tasting are harvested progressively during summer.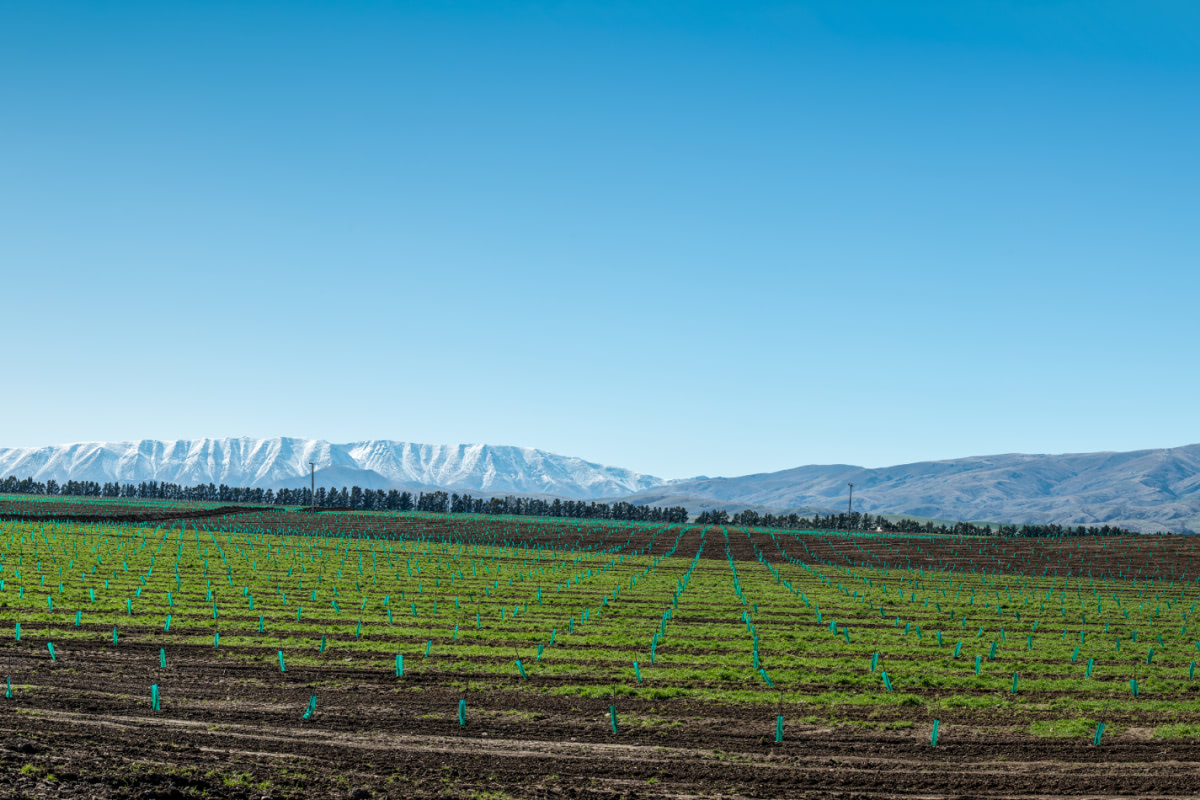 Cherries love the cold
Cherries require some colder weather in the winter to perform well – and the clear blue skies of Central Otago deliver!
With a natural elevation of up to 400 metres, Lindis Peaks is ideal for premium cherry production because it is less prone to frosts in the critical spring blossoming and fruit-set period
Lindis Peaks cherries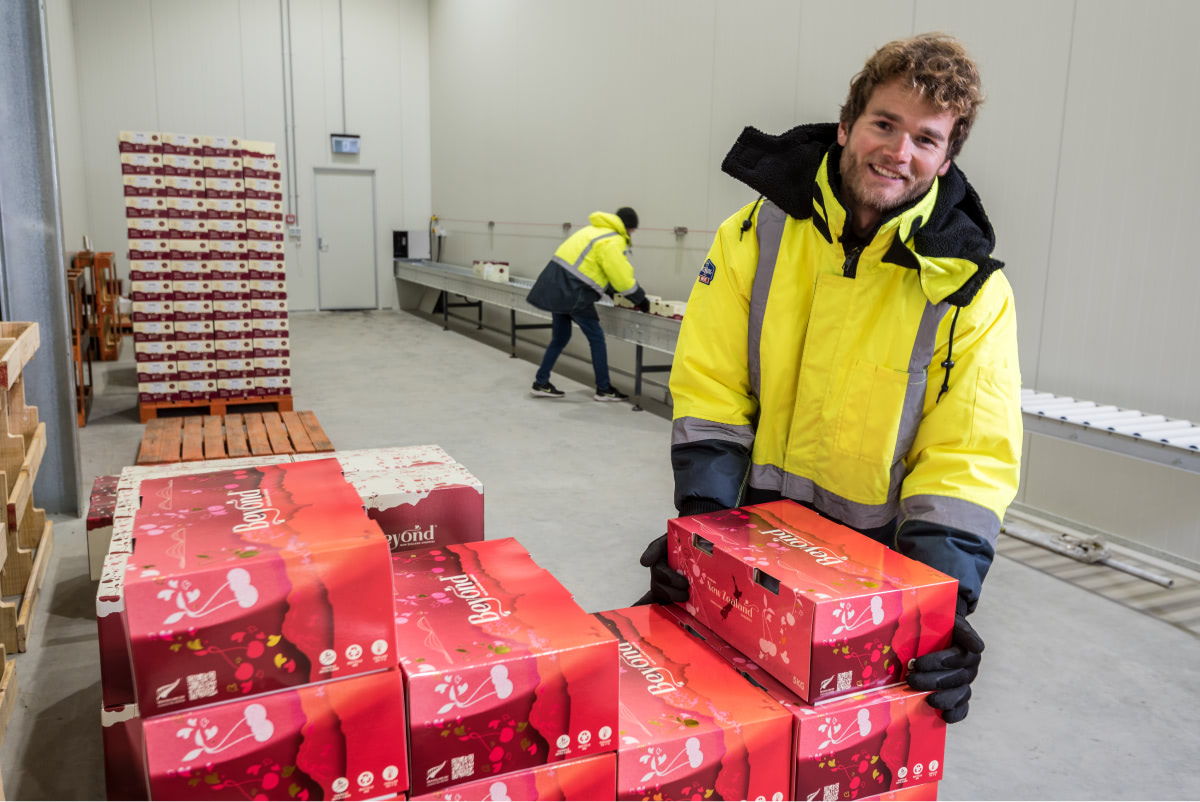 Delivering cherries around New Zealand
New Zealand cherry lovers can buy Beyond cherries online for next-day delivery anywhere except rural areas. Available in cherry season only.