Southern Fruits International LP and Lindis Coolpac
Location: Lindis Valley, Tarras
Land: 8.4 Hectares
Elevation: 420m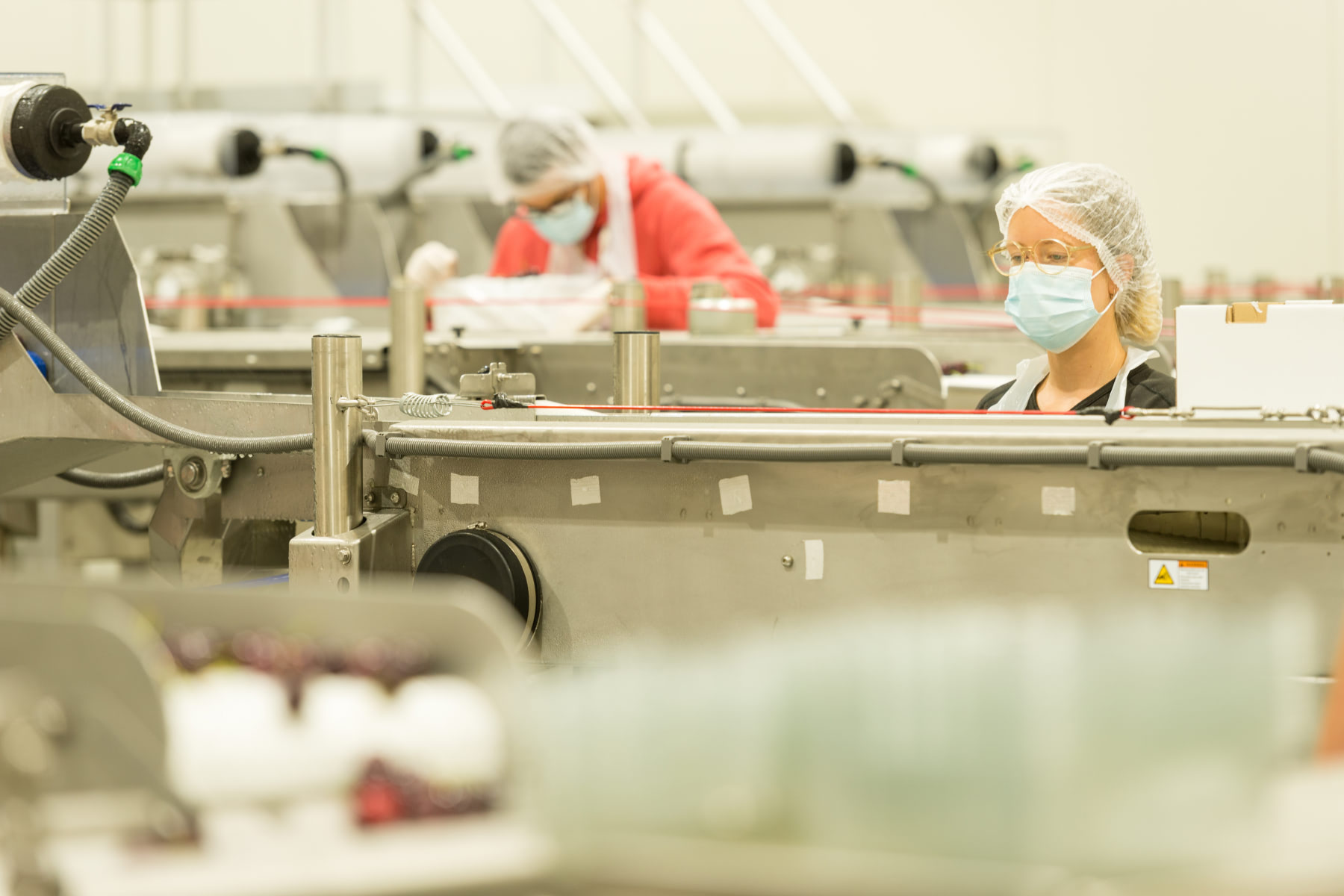 Southern Fruits International exports and markets luxurious Beyond brand cherries between December and February. Cherries from Lindis Peaks and Mt Pisa orchards are packed at the Lindis Coolpac packhouse.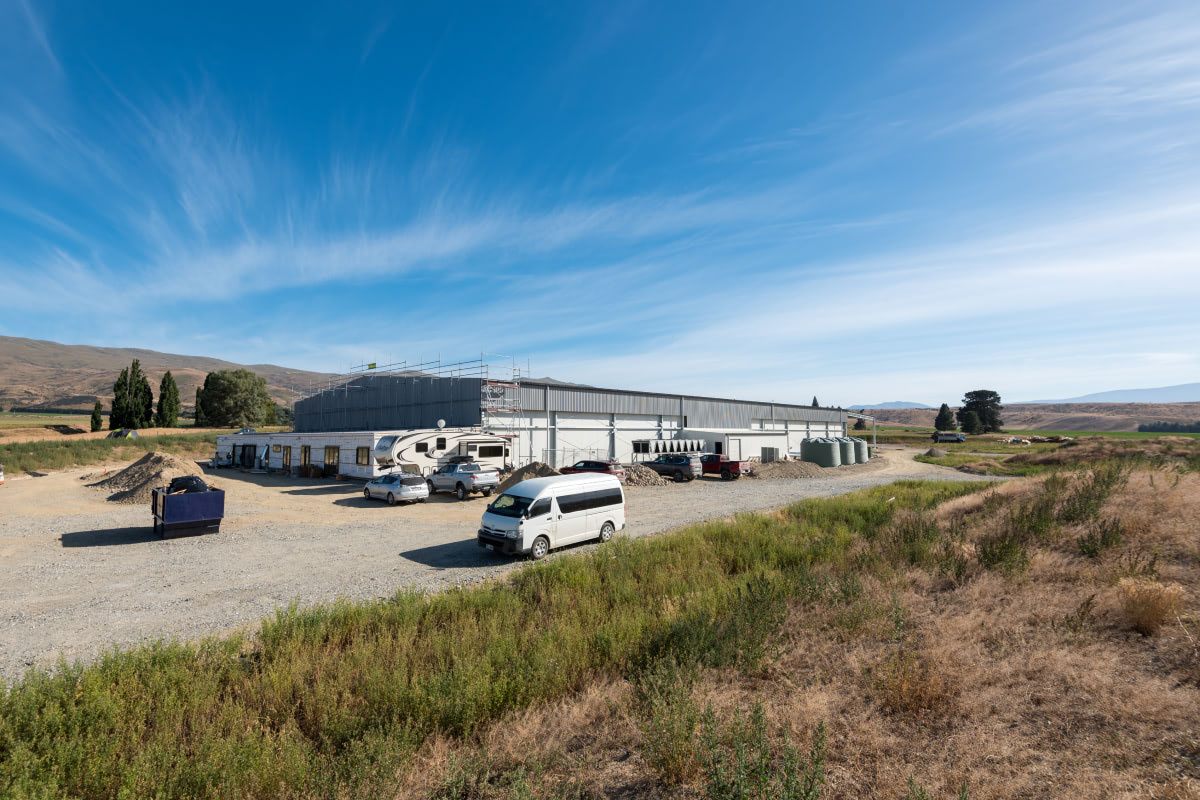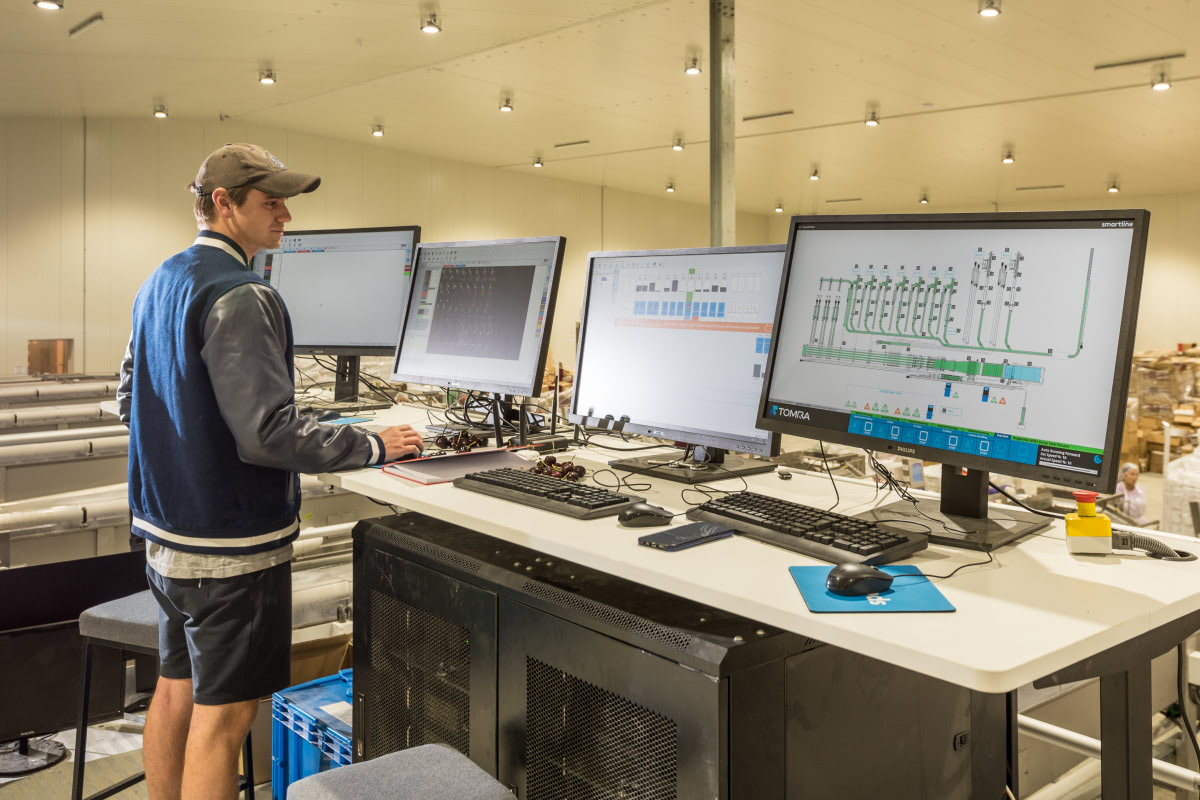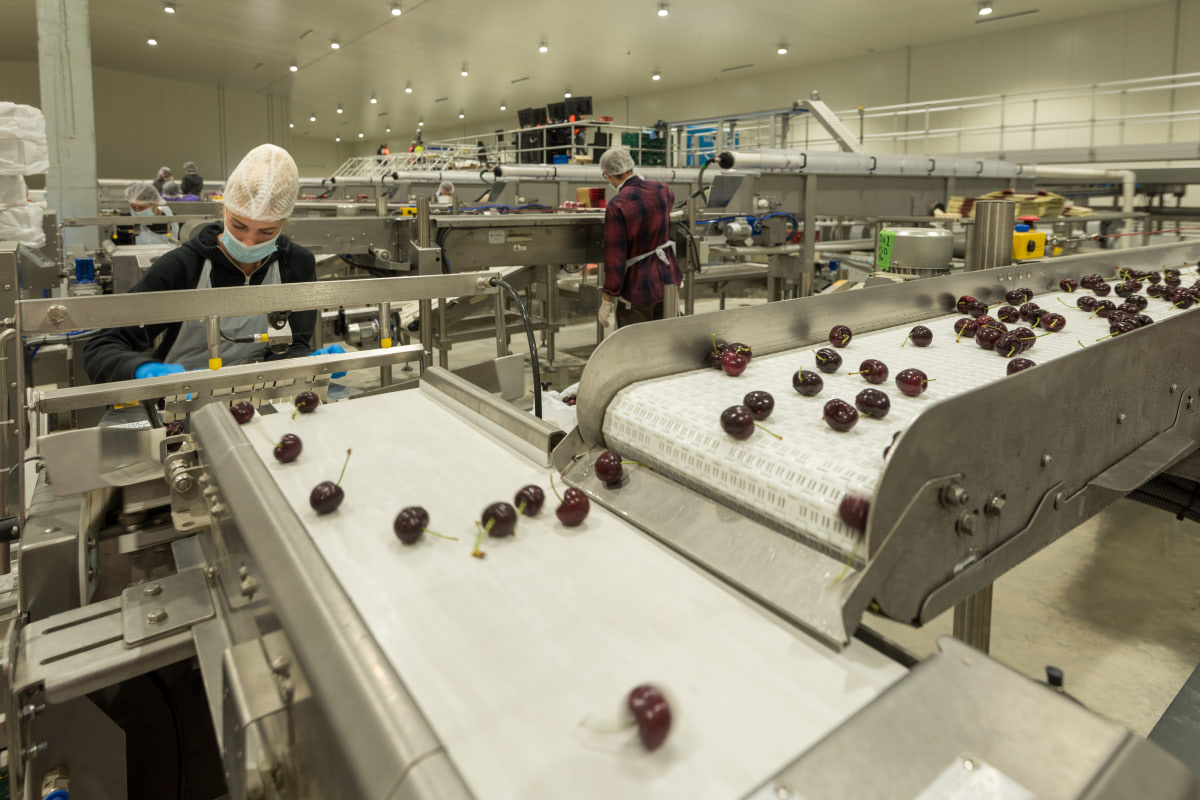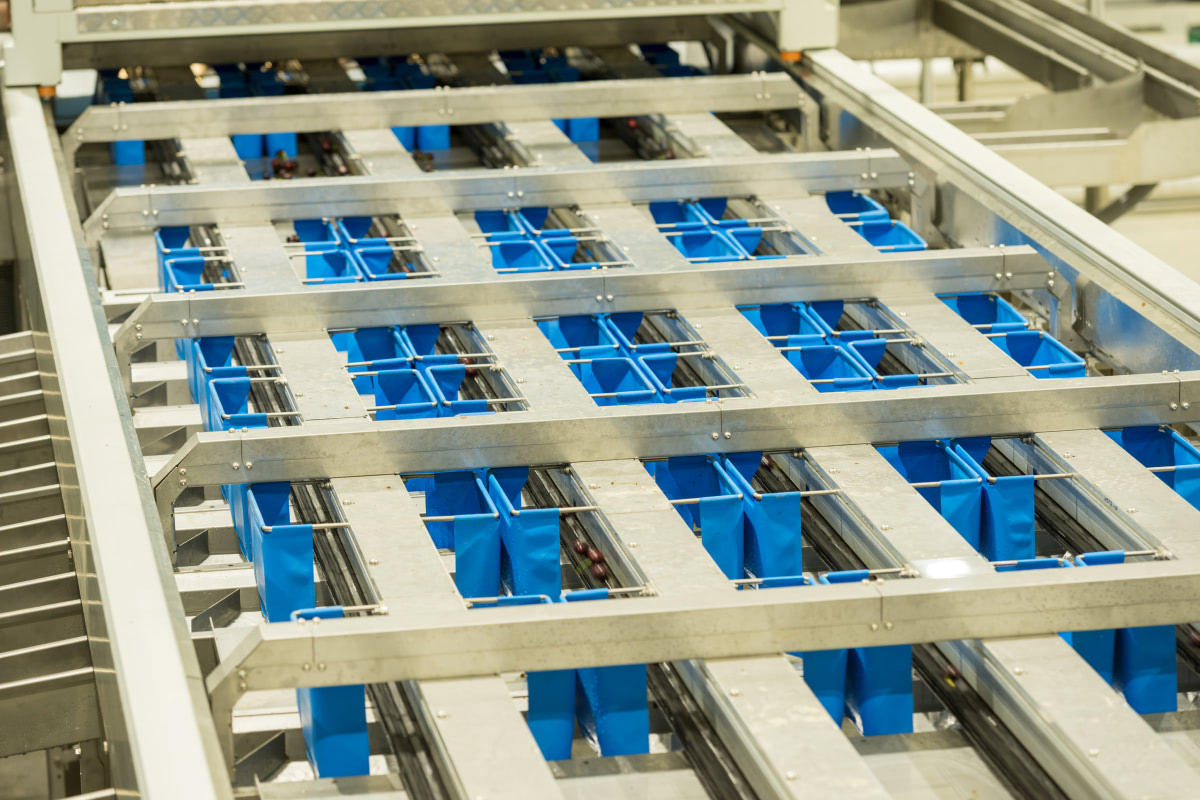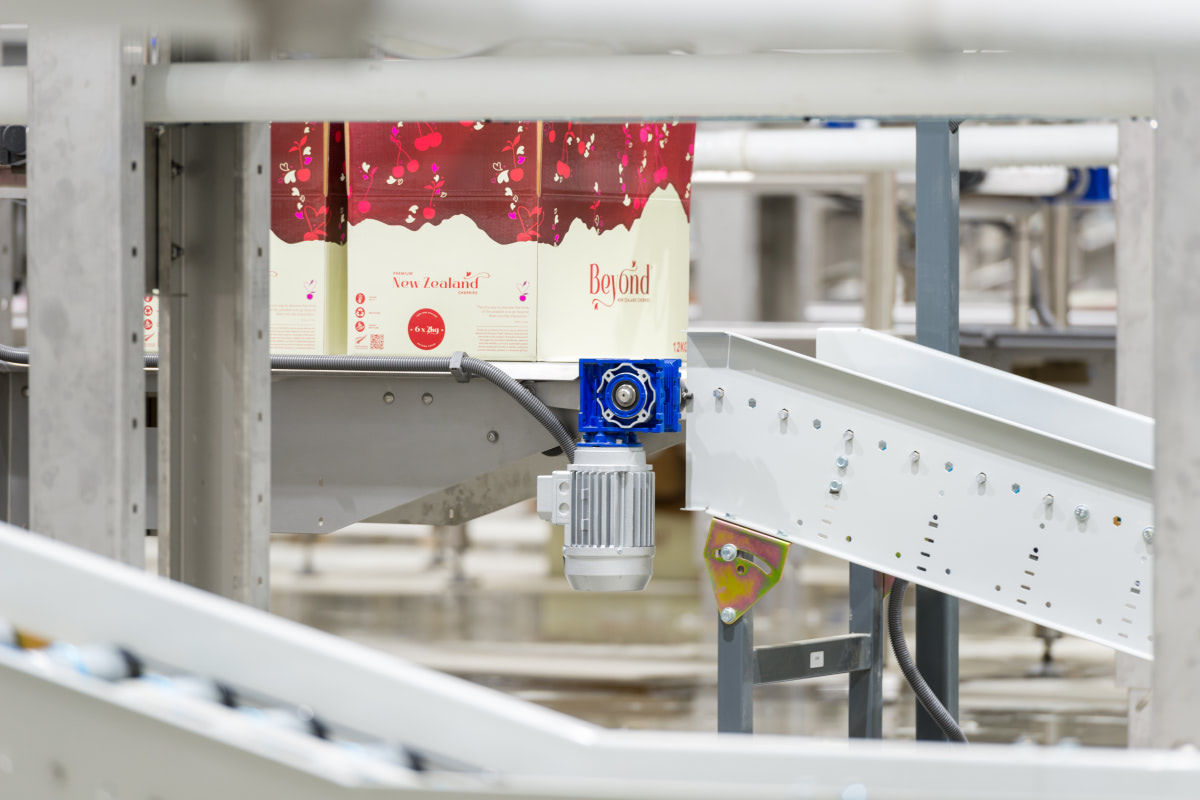 Establishing benchmarks for the global cherry industry
72 hours
from packing to customer
From greenfield site to leading-edge packhouse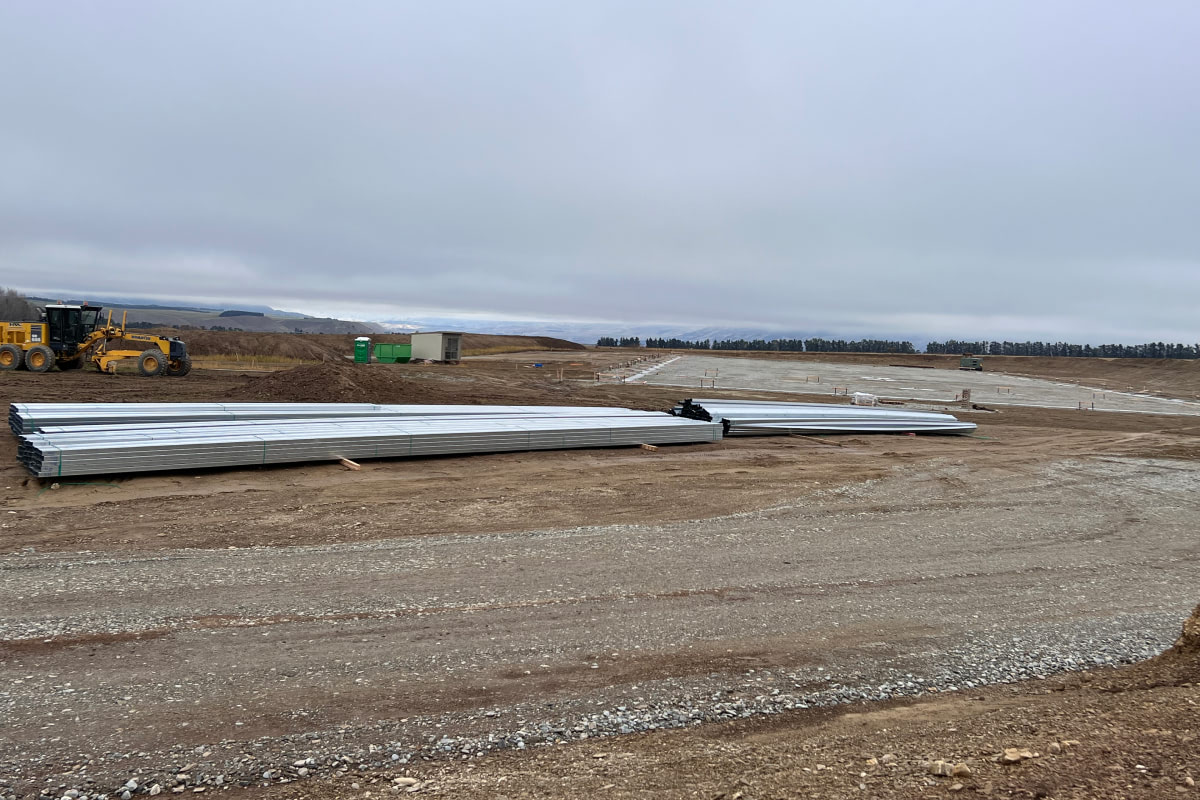 Packhouse construction begins
After clearing and preparing the site, the first consignments of steel arrived for packhouse construction to begin in mid-2022.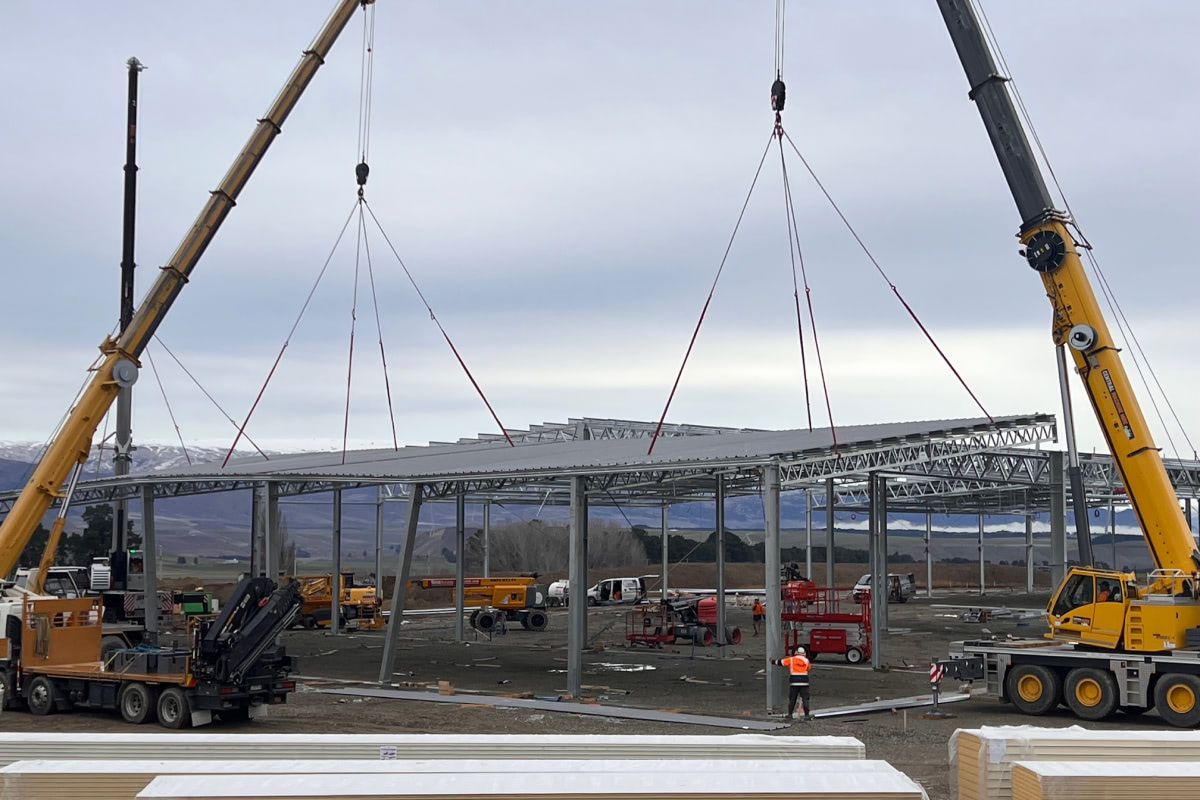 Capping off a productive year
It was a milestone moment when the roof was installed at Lindis Coolpac and focus turned to outfitting the high-tech facility.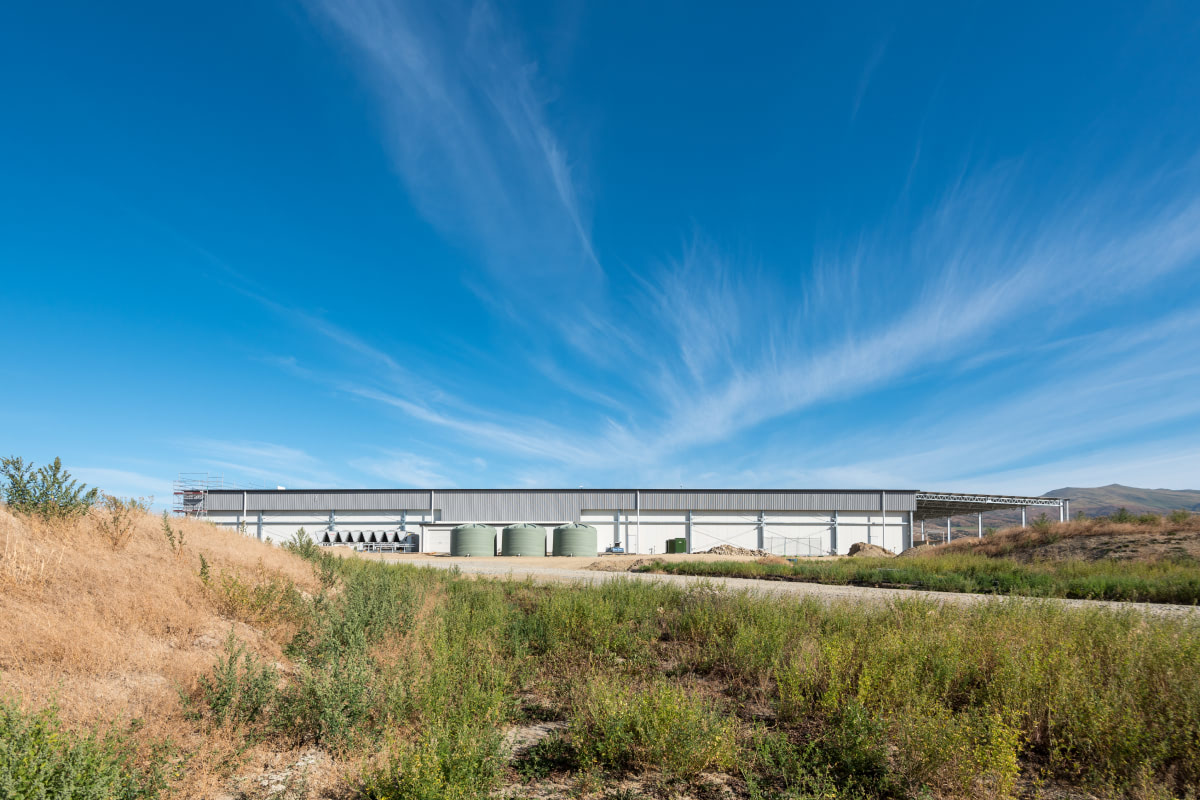 Two years in the making
From concept to delivery, the Lindis Coolpac packhouse was operational and staffed by the summer of 2022.
Orchard and project manager Ross Kirk oversaw construction of the packhouse by Tuatara Structures, along with project partner and landlord, Mackersy Properties. The packhouse was launched for the 2022 harvest.
State of the art packhouse
The packhouse has a footprint of more than 4,500 square metres and is outfitted with some of the world's latest grading and packing technology from TOMRA Fresh Food and software from Radford Software which integrates with field software by Dataphyll to provide full traceability.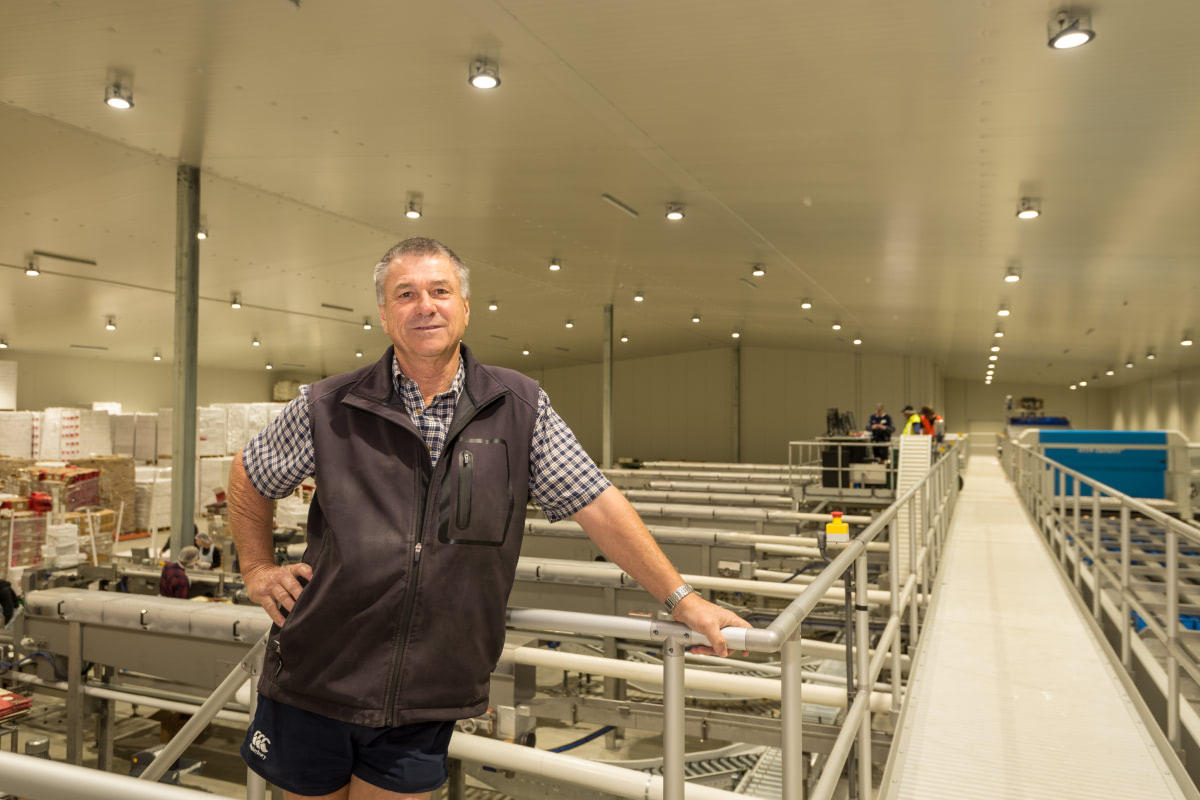 Cutting-edge technology
The Lindis Coolpac packhouse employs cutting-edge technology that focuses on delivering premium quality fruit that consistently exceeds expectations.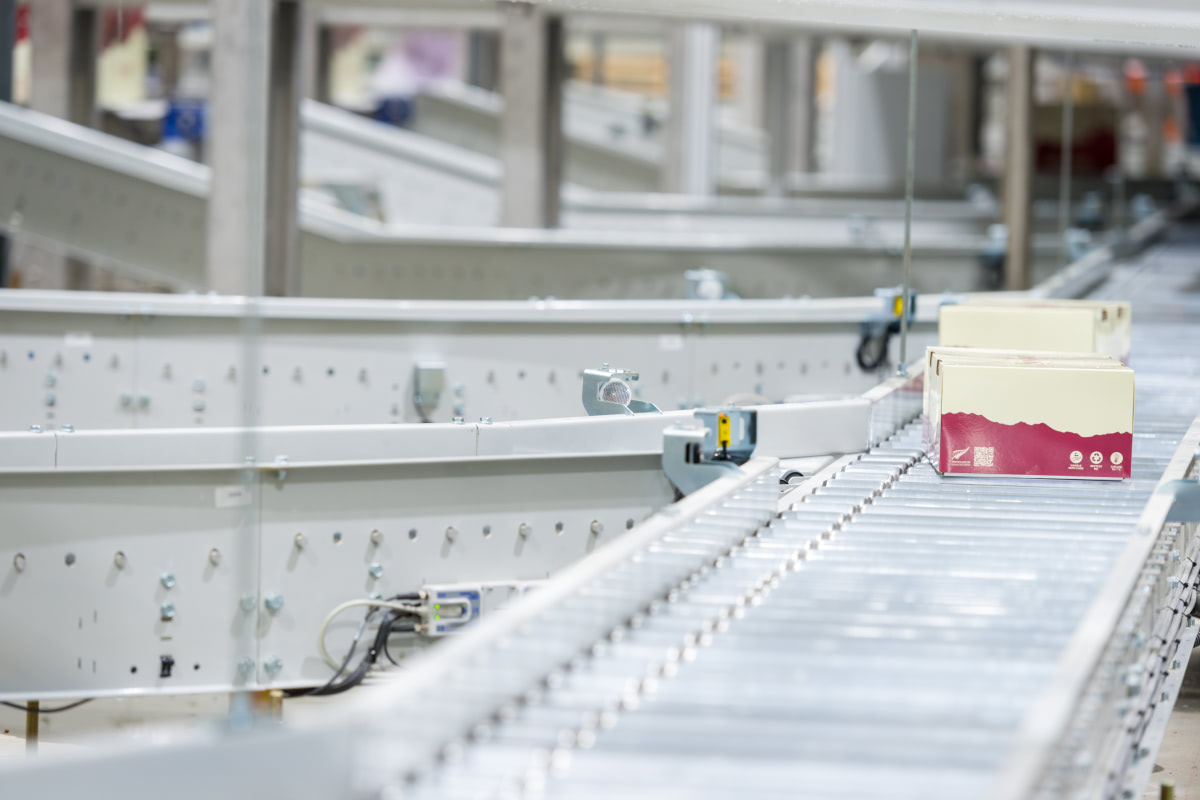 Ongoing developments
Watch the latest footage from our different projects including progress updates, new developments and ongoing activities.