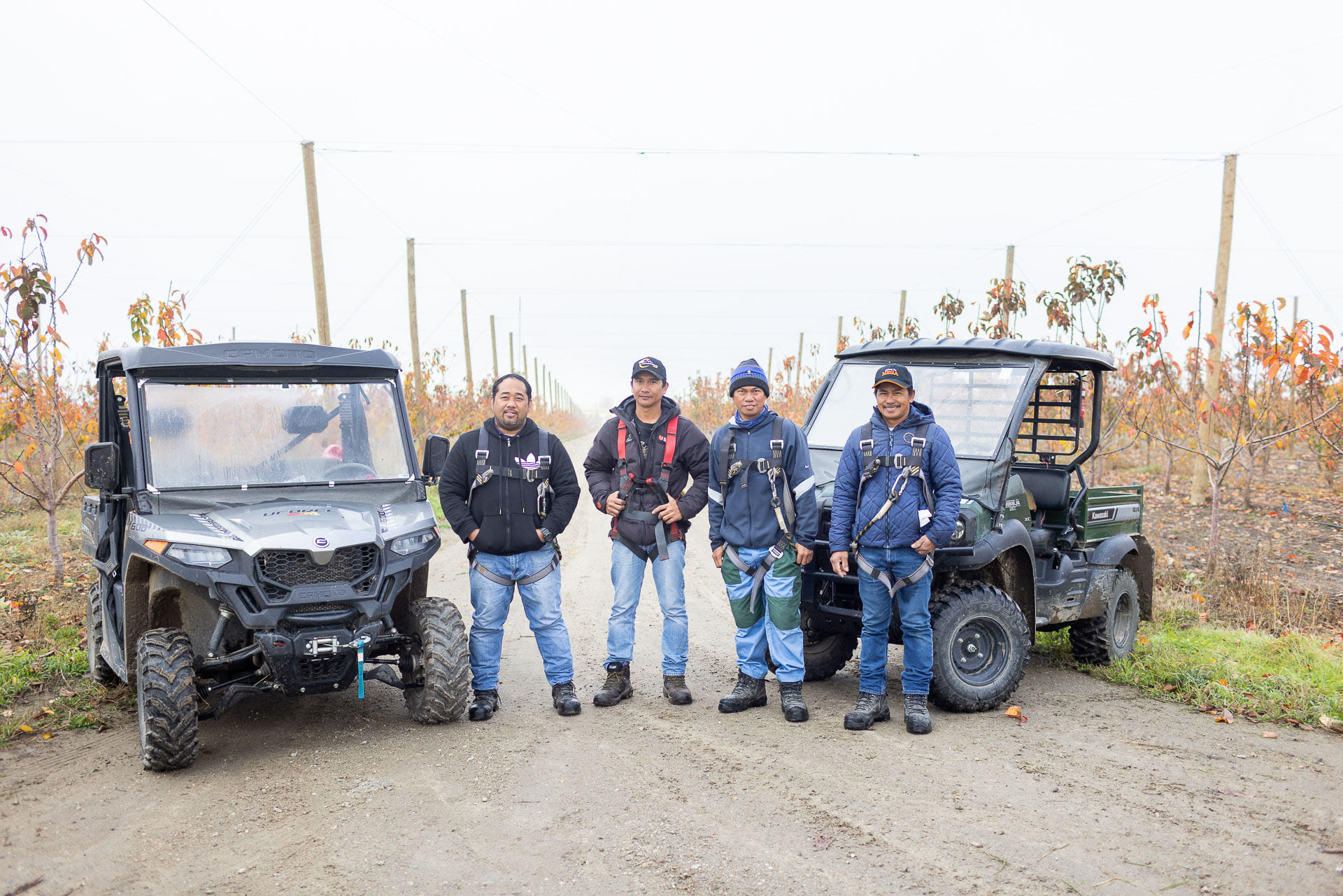 Protective nets being installed at Mt Pisa
A net construction team has been employed to install protective nets over the cherry orchard at Mt Pisa, Central Otago.
The project involves erecting poles to hold the nets in place, installing screw anchors, running out and straining cables and wires and lifting up and stretching nets. The net will protect the crop from birds during the fruit ripening period, hail and wind. The construction core team comprises Ricky, Arden, Marlon and Jeffery, all of the Philippines who were granted special visas to carry out the work. Once completed, Mt Pisa will be the single largest netted orchard in New Zealand.
Follow us on our social channels to read more about our people, products and orchards.